Sustainable employee benefits that help you and your team achieve a lower carbon footprint.
The GreenPerks employee benefits & carbon offsetting platform will benefit your company by helping you to demonstrate lower carbon emissions and motivating employees to reduce their carbon consumption.
Book a free demo
How it works
Carbon Offsetting
Our carbon offsetting programmes are UK based and highly accredited, you will see exactly where your subscription fee is being used.
Employee Benefits
Your staff will be provided with a huge variety of sustainable products and services to help directly offsetting their own footprint.
The Planet
Our platform is designed to help everyone work towards a better world by empowering your employees to aim for net zero.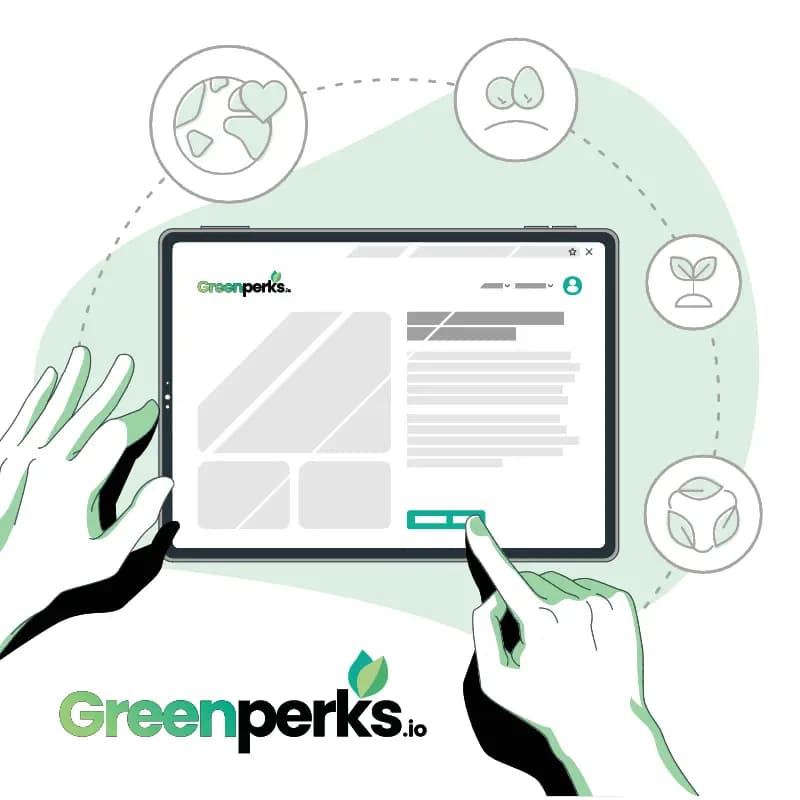 GreenPerks
Sustainable employee benefits & carbon offsetting
Provide your staff with 100s of sustainable benefits and discounts from our ethical partners

We credit a portion of your subscription cost to an accredited UK based carbon offsetting programme in your name

Engage and inspire your staff by empowering them to offset their own personal carbon footprint.

Build sustainability into your company values by using an employee engagement tool that allows everyone in the business to have direct impact on your offsetting
Book a free demo
Our partners
Our partners are chosen because they hold ethical values as the linchpin of their business. We believe that providing employees with an opportunity to make more ethical product choices whilst offsetting their carbon footprint will provide benefits to the employee and our planet